My mate is selling this van privately. It was the delivery van for his business, light deliveries of fruit and veg. Lovely bloke. North Wales, near Colwyn Bay, just off the A55.
2015 Volkswagen transporter £18,250
VAT INCLUDED 2015 Volkswagen Transporter Van , driven 88000 MILES VOLKSWAGEN TRANSPORTER T32 Highline 140 Bhp LONG wheelbase Twin sliding doors Metallic Blue I have owned this from new , full service history. Will come with 12 Months MOT
If anyone is interested, drop me a DM and I'll pass on the contact details.
Admin, let me know if this isn't ok, thanks!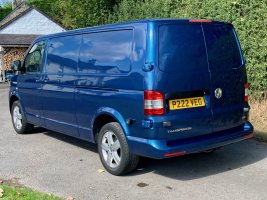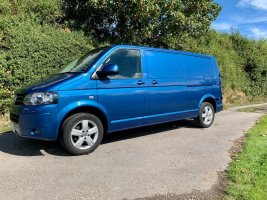 Last edited: