Hi,
I'm a new member, gratefully received by, I believe, an old hand (Thank You); it was suggested I send some pics: This is a £1k banger T30 Transporter with full windows and 9 seats in Sand Beige and dents in every panel, including the roof!
It had done 320,000 on the original motor and now has a 2.5 Tdi with about 80,000 (miles) since it was fitted. It still has the original auto box; so I assume this will be the weakest link in my project:
I wish to use it for my dog and as a day van/weekender with my two young boys and tow a boat. Everything I buy should hopefully be transferable to the next VW or sold. Things like leisure batteries and the kitchen will be removable without too much hassle. Being a Shuttle type I want to keep the sound insulation and ceiling vents. Therefore no 'pop top'; just a roof tent, so I can escape!
I am going to the paint shop tomorrow. This is the bit that will cost money that I will never get back! I intend to go two tone and my kids want Green.
I have decided to go for T6.1 bits and sourced them separately. They all seem to be white. The lights and bumper/grill are from VW direct.
I am expecting hassle with the light wiring so any ideas on T5 to T6.1 would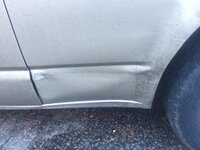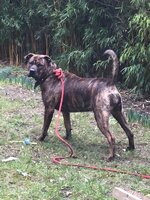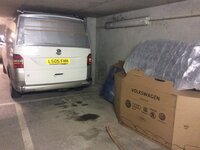 would be gratefully received. I hope I can just buy a loom adapter, as I can't afford to go the LED route and spend too much on an electrician.
I've never owned a VW but I am smitten. This will hopefully be a great learning curve experience with some fun weekends.
I just want to know how long the gearbox will last?!?
David